Welcome to Bucharest, the vibrant capital city of Romania! While one day may not be enough to see everything, you can still experience some of the best highlights that Bucharest has to offer. Join us on this family-friendly itinerary to discover the top sights and sounds of the city in just 24 hours.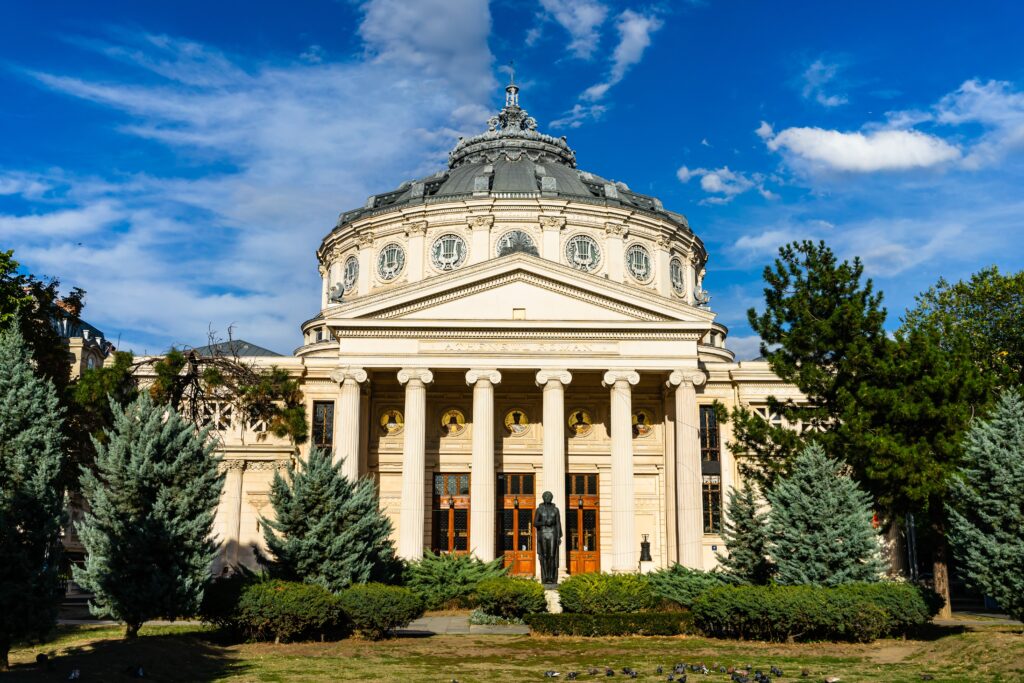 While one day in Bucharest may not be enough to see everything, this itinerary will help you experience some of the best highlights of the city in just 24 hours. From historic churches and museums to beautiful parks and lively restaurants, Bucharest has something for everyone. We hope you enjoy your time in this beautiful city and come back soon for more adventures.
Morning:
Start your day with a delicious breakfast at one of the many charming cafes around the Old Town. We recommend Cafe Verona, a cozy spot with a beautiful outdoor terrace. Enjoy a traditional Romanian pastry, croissant, or omelet with fresh coffee, tea, or juice.
After breakfast, head to the Old Town to explore the historic heart of Bucharest. Stroll along the charming cobblestone streets and admire the beautiful architecture, including the stunning Stavropoleos Church, one of the oldest churches in Bucharest. You can also visit the National History Museum, housed in the former palace of Vlad the Impaler (aka Dracula).
Noon:
For lunch, we suggest trying a traditional Romanian dish like sarmale (stuffed cabbage rolls) or mici (grilled minced meat rolls) at Caru' cu Bere, a famous restaurant in the heart of the Old Town. The restaurant features stunning Art Nouveau decor, and the live music creates a lively and fun atmosphere.
After lunch, take a leisurely stroll through the nearby Cismigiu Gardens, one of the most beautiful parks in Bucharest. The park features a lake, walking paths, flower gardens, and even a small amusement park for children. You can rent a rowboat or paddleboat on the lake or simply relax on a bench and soak in the beautiful surroundings.
Evening:
As the sun sets, head to the iconic Palace of the Parliament, one of the largest administrative buildings in the world. The palace features 12 floors and over 1,100 rooms, with stunning marble halls, grand staircases, and a beautiful view of the city from the balcony. Take a guided tour to learn more about the fascinating history and architecture of this impressive building.
After your tour, head to Strada Franceza (French Street) for dinner at one of the many excellent restaurants. We recommend Hanu' lui Manuc, one of the oldest and most famous restaurants in Bucharest. The restaurant serves traditional Romanian dishes and has a beautiful courtyard with live music and dancing.
After dinner, catch a show at the National Opera House, which features performances by some of the world's best musicians and dancers. Alternatively, take a nighttime walking tour of the Old Town to experience the city's vibrant nightlife and see the illuminated architecture.